28 February, 2011
Goals follow-up 2 of 12
Time for the second follow up on how this years goals are going.
Spend time with my daughter – Spot on! She is actually "helping" me write this post. She also decided not to sleep a night for time being so the time we spend together is a little to much for my taste

.
Loose weight – Is going ok. Actually thought I would start loosing more faster when turning up the knob on work out. Maybe I need to start eat well to..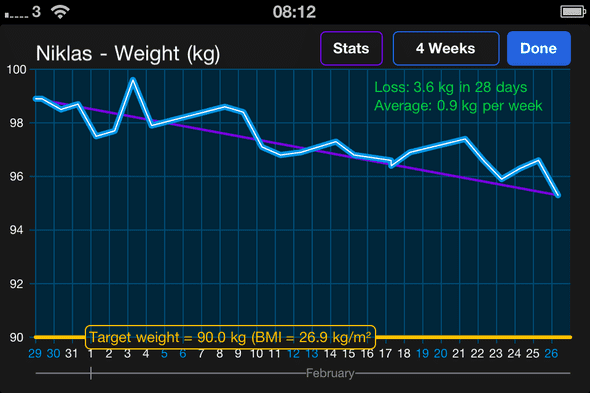 Clean up the attic – Status Q

.
Learn Ruby – Moving along nicely. Almost read "Rails for .NET Developers" and started playing around a little.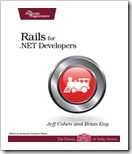 Git – Progress! I've managed to get myself in to a half day workshop with Matthew McCullough. Awesome stuff, I learned a lot. I also put up my first repository at github.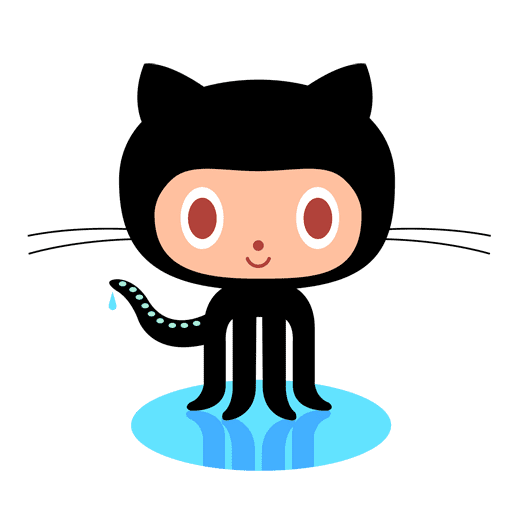 Windows Phone 7 App – Haven't gotten around to it yet.
Read up on running my own business – On track. Attended seminars in writing a business plan and budgeting.
Clean out binders – Still sorting PDF's from the the binders I scanned in January. So still only 25% done.
I know your reaction to this. Oh no you didn't! Yes I did. I went ahead and created a scorecard! Guess my years at Microsoft indoctrinated me some

.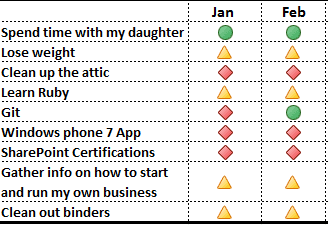 ---
Tags: Life