20 November, 2007
FeedBurner Acquired by Google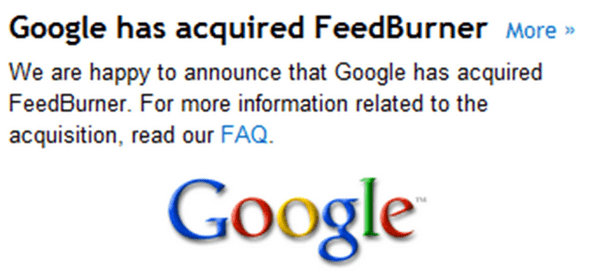 This was news to me, tough with my low reader count I don't hang around FeedBurner much checking my stats. Google acquired FeedBurner. I don't know if it's a good or a bad thing, time will have to show. But I can draw one quick conclusion. Now Google is profiling me even more.
I kinda see where they want to go with this, apart from the profiling part I think Technorati might get some serious competition in the search blogs space.
Read more about it here.
---
Tags: Blogging