Spend time with my daughter – I've spent a lot of time with my daughter. PASSED
Be flexible – Hard to measure, my wife (the project leader) has given me a lot of crap for setting a goal that's not measurable. With two kids, both me and my wife working full time and me doing sports at a pretty high level, I have no other choice but do be flexible

. So I'll mark this one down as PASSED.
Lose weight – this was perhaps the most important and most challenging goal for me on a personal level and I'm extremely happy to say I PASSED! Almost 12 kg (~26.5 lbs) in less of a year. The spike you see in the beginning of October is SharePoint conference in sunny California, lots of beer and food

.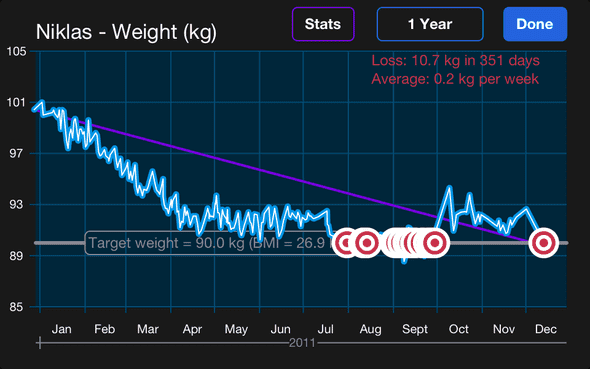 Clean up on the attic – this one I have FAILED miserably.
Learn Ruby – I've been hacking along on my ruby on rails site. Like the language a lot. I'm not all the way there yet but I see myself on track and gonna give myself a PASSED.
Git – not a pro yet but getting better at it. PASSED.
Windows Phone 7 App – MS Billing stole my money when the registration process on the developer site crashed (two times!) and that made me pissed off and lose interest in the whole thing. Need to carry on this goal to 2012. FAILED.
SharePoint Certification – Had to devote my time to look for a new job so FAILED this one.
National team in underwater rugby – Made it! Played my first (and probably last) world championship. We missed the final and ended up in third place, but other than that it was an awesome experience. PASSED.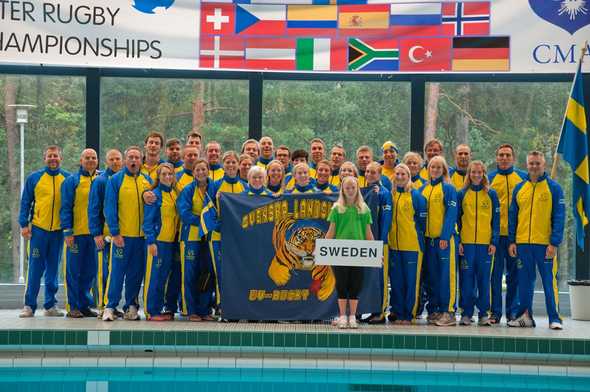 Read up on running my own business – did read quite a lot but decided not to go for it now due to other circumstances. PASSED.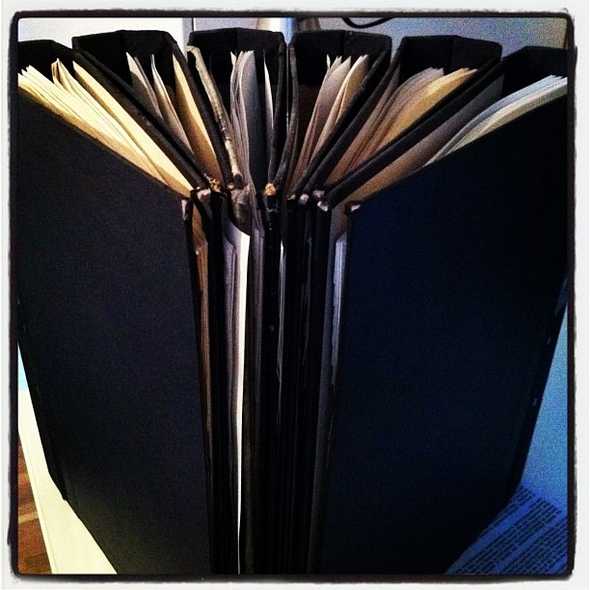 Cleanout Binders – Scanned seven binders in total, so I'm going to set give myself PASSED on this one to. Went through six binders and throwed away a lot of old crap and scanned the rest.
So the overall a pretty good year I think.
Summary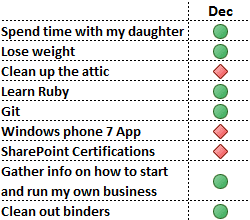 Six out of nine isn't half bad. Now I need to draw up some goals for 2012!