06 November, 2008
Shortcuts that Saves Time
Hi there, this post is about being a little more efficient in your everyday work. These shortcuts maybe saves me half a sec every time I use them, but I do use them literally a hundred times a day.
Ctrl + E
Using the Ctrl + E keyboard short cut gets you to the search box in many major applications, such as: Internet Explorer, Mozilla FireFox and Outlook 2007.
Some examples:
Outlook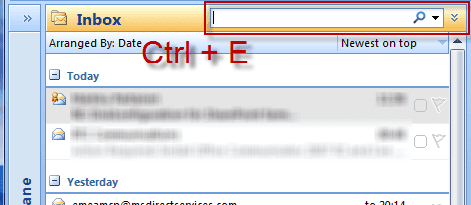 Internet Explorer


FireFox


ALT + D
A not so known shortcut is ALT + D that takes you to the address field of your browser (I only verified this in IE and FF). A nice effect is that it selects the whole address, so ALT+D and start typing and you're entering a new address.
Internet Explorer

FireFox
Do you have any productivity boosting short cuts?
---
Tags: Productivity